How does the city move you? On bodies, identity and urban design
Date

Time

Place

City

Project

Format

Tickets
With

Partners

Siobhan Davies Dance
UCL City Leadership Laboratory
Candoco Dance Company

Related

Share
Our cities are built based on generalised ideas about human bodies and how we move. What if choreography could challenge these assumptions and help urban design imagine more diverse identities?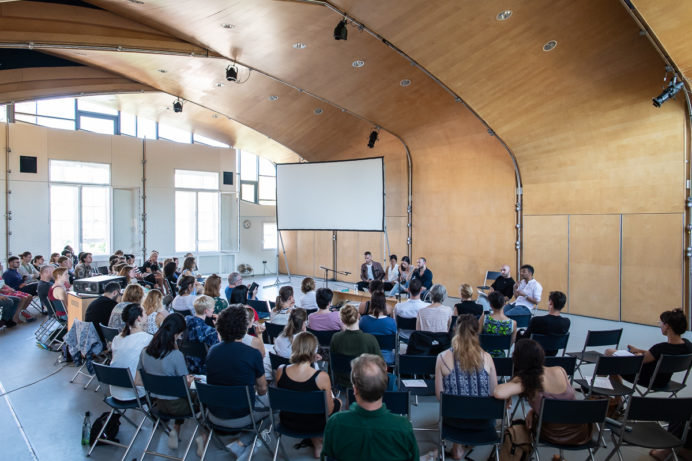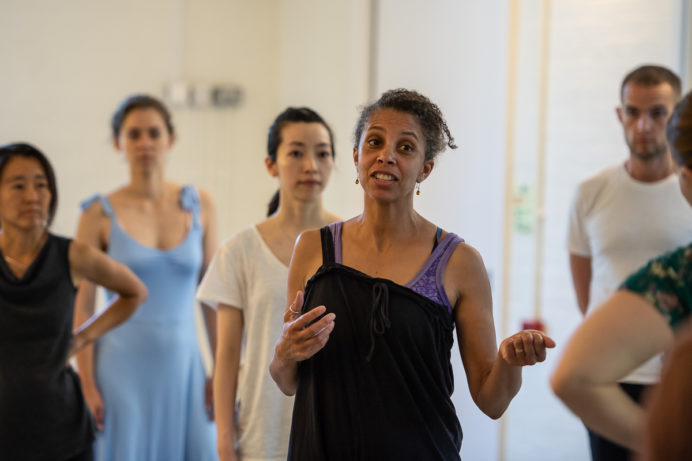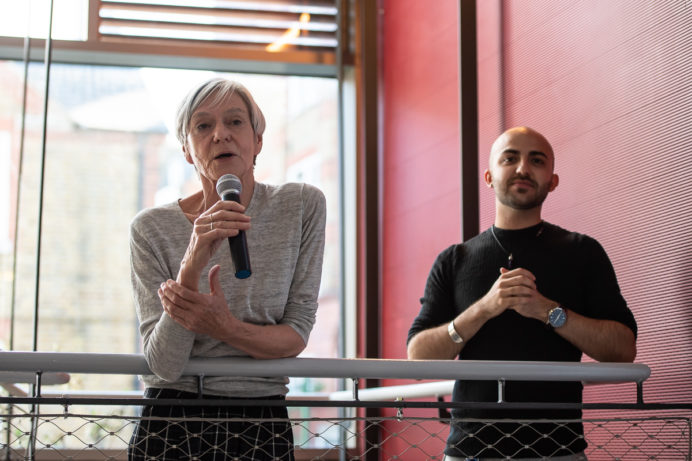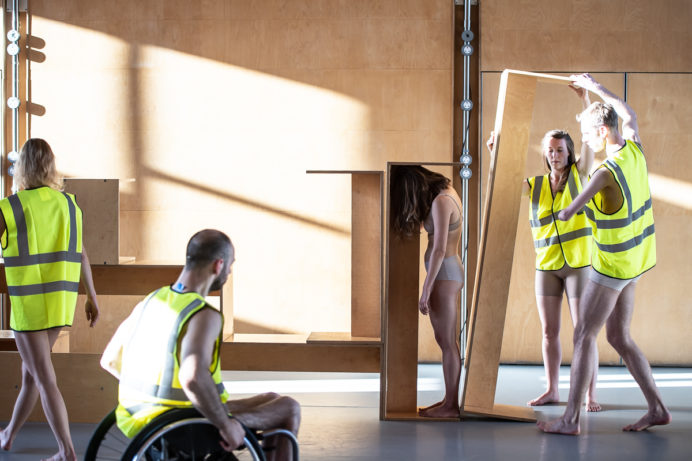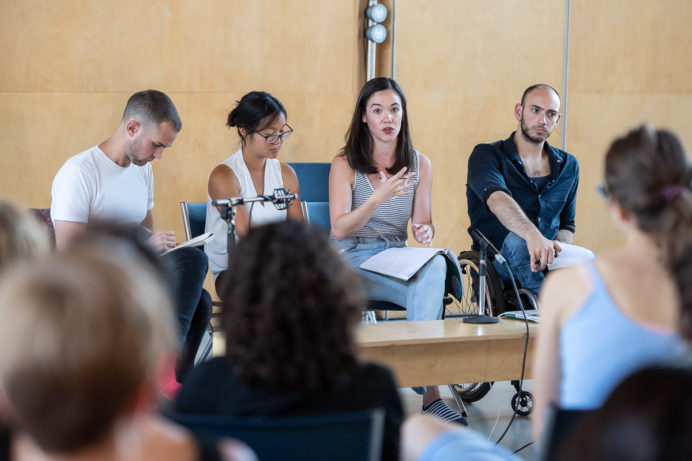 Theatrum Mundi and Siobhan Davies Dance present an afternoon bringing researchers and practitioners from urbanism and dance into dialogue. The event explores how choreographic thinking could inform urban design and planning, broadening our understanding of the relationships between bodies, movement and the city.
Join two discussions about how architecture imagines the body, and how different cultures of movement can resist this. Participate in workshops on urban rhythms and relationships, queer gesturing in public, or Latin shaping of public spaces near Siobhan Davies Studio in Elephant & Castle. Witness performance interventions by disabled and non-disabled dance artists from Candoco Dance Company in and around the building. And meet researchers, designers, performers, and choreographers over drinks.
Candoco Dance Company will be in residence at Siobhan Davies Studios June 25-29. Company dance artists will be researching their own embodied relationship to identity and urban design, in and around the Studios. Individuals will share their performance practice throughout the building.
Dance artist Tanja Erhardt, formerly of Candoco Dance Company, is creating a specially-commissioned zine documenting her experiences of navigating the city with different physical versions of herself. Update: The zine will be published and shared digitally after the event.
Ticket price includes refreshments and a drink. 
Programme
12:30    Arrival: Coffee and welcome
12.45    Richard Sennett: The politics of gesture

13.15    Imagined Bodies
What kind of urban body is assumed? What physical identities is the city designed around? And how can choreographic thinking help imagine and articulate other kinds of physicality?
Sara Adhitya • Urban Designer / Research Associate, UCL-squared
Ellie Cosgrave • Director, UCL City Leadership Lab
Joel Brown • Dance Artist
John Bingham-Hall • Director, Theatrum Mundi (Chair)
14:15    Break
14.30    Cultures of Movement
How are shapes and rhythms formed in the social life of cities? How do queer or migrant cultures of movement, for example, inhabit the city?
Sam Causer • Architect, Director, Studio Sam Causer
Rosemary Lee • Choreographer and filmmaker
Akil Scafe-Smith • Public Practice Associate / RESOLVE Co-Founder
Lauren Wright • Programme Director, Siobhan Davies Dance (Chair)
15.30    Break, light refreshments provided
16.00    Parallel workshops (sign up for one on arrival)
Adesola Akinleye: Choreographing the City: at the city limits
Exploring where choreographic and architectural problems meet, collide and inform each other. The workshop will play with seeing the moving-body as the canvas for how the city shapes and is shaped.   
Joselyne Contreras and Dr Jorge Saavedra Utman: Walking Latin Elephant
What does it mean to inhabit a space? How do our senses embrace cities? Let's walk through Elephant and Castle to approach the relationship between bodies, representation, memory and identity.
Carlos Maria Romero AKA Atabey: Vogue-Chi
No previous experience is required. Vogue-Chi is OPEN FOR ALL ages and backgrounds. Vogue-Chi is a multigenerational queer and allies safe space for self-expression and coming together.
17.45    Siobhan Davies: closing remarks
18.00    Drinks and performed interventions: Candoco Dance Company
Performed interventions based on the results of the Candoco Dance Company research residency at Siobhan Davies Studios.
19.30    End